Site Policy and information

This site does NOT support bootlegs or illegal recording in any way. This kind of recording are not sold, traded or managed here.
The lyrics of the songs are either taken from the internet or, for the most part, obtained from the listening, so they may be inaccurate in many cases. If you notice some errors, please report it (look at the error-reporting section). Thank you.
The owner of each song's copyright, when known, is reported in terms of writer and original performer of the song.
Unless otherwise noted, the author/owner is Bruce Springsteen / Columbia / Sony.
If you think some copyrights are wrongly reported, e-mail me the corrections. They will be verified and eventually inserted.
If the publication of some information in this site is violating someone's rights, the offending material will be removed as soon as possible.
This site is totally free and no-profit: 'By the fans for the fans'. You may use the material taken from here but you should not sell it in any form and neither include it in packages that are sold for money.
Any problem regarding this site should be reported to webmaster@brucespringsteen.it
Credits
I took some materials from the internet, so some credits may be missing or wrong.
If you think you should be credited for something that appears in this site, please write to contrib@brucespringsteen.it.
The most important credit is obviously for John Leach and his "Bruce Base", which gave me the base material from starting this site. My information is more organized, but his sources are better than mines, so he's always a bit furher in updating.

Thanks to "Grethe" for her precious and sharp notes on many, many shows and for her constant monitoring on every error I could make. Great.
Nathan's Missing Tracks site is a big source of lyrics, expecially for the early years. It's very nice, check it out here


Anyway, speaking about official, discography, the better you can find around is no doubt

The discography infos come in big part from Matt and Lori's Page. Many thanks to them.
Everything has been cross-checked with

The 'Time' and 'Newsweek' cover pictures where taken from the "The Boots" site. One of the best Bruce sites, in my opinion.

The b/w pictures were taken from www.e-rockworld.com, thanks to B. Remer for the permission of using them.

And lastly a brand new link to a very promising local band which is playing music with the right spirit : the used cars !
Major contributor's
Thanks to Alan Glaser (q2alancall@aol.com) for his infos about some unreleased and promo items.
Thanks to Massimo Truchet for his notes on the discography section.
Other's contributor's help is written in the note of the show/lyrics it refers to.
---
Links
If you have some links that you'd wish to be hosted in this page, send a mail to contrib@brucespringsteen.it, indicating the new links or the changes to existing ones. The mail should be titled just 'NEW LINK' or 'MODIFY LINK'.
Official SONY sites:
Sony's official Springsteen page
Bruce Springsteen (Sony)
Create your Springsteen traveller's shirt on springsteentracker.com


Springsteentracker.com - a visual guide to your Springsteen legacy.
The 'big ones':
Greasy Lake

Candy's room

Backstreets

Loose ends

ACROSS THE BORDER - Very nice and sharp personal site
Open All Night
Luckytown
POINT BLANK
Drive all night
Glory Days -- a Bruce Springsteen site
Badlands
Archesis: setlists, with queries online
The Bruce Springsteen Webring
Clarence Clemons
Other and personal sites:
The Infography about Springsteen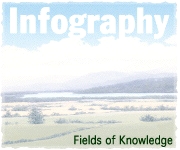 Jeroen's Page Roulette Tour Website
Joosse's site
Badlands
Killer Joe Brucelegs
Badlands - The Italian Bruce Springsteen Web-zine
Tramps Like Us - Springsteen tribute band
Across the Border
Bruce Springsteen Page
Steve Fezuk's Springsteen Memorabilia Collectors page
Outtakes
Cris Di Sclafani's Bruce page
Suzy Shaw's Bruce Page
www.BruceSpringsteen.nl
Glenn Danforth's Rock Photos Archive
Gunnar Bittersmann's Bruce Page
Rock photos. Great Bruce '78 shots!
Giovanni Vecchio's Bruce page
WebFranz
Bruce Springsteen and other related rockers pages
ICE Magazine (music news)
Little Steven web site
THE BEST OF BRUCE SPRINGSTEEN
Mr. ShowBiz' Bruce Springsteen page (includes bio info)
BRUCE SPRINGSTEEN CD _BRUCELEGS_ VERSION 4.0 NOTICE
New Jersey Online's Springsteen shrine
Daniel Serena's Bruce page
The Stone Pony, Spanish fan club page
http://www.soundworld.hl.com.au/int2.html
Ticketmaster Online!
Tickets - tixx
UBL Artist: Bruce Springsteen
Thunder Road fanzine (Belgium)
Billy Smith's "Walls of Fame" (memorabilia)